WEIGHT LOSS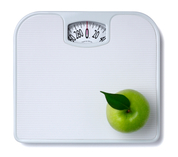 5 SIGNS IT'S TIME TO LOSE THE WASTE....LOSE THE WEIGHT
Here are 5 top warning signs that it's time for a PURE Colonic:
Protruding stomach, weight gain
Fatigue, low energy
Chronic constipation
Irritability, mood swings
Food cravings
FOR AN ANCIENT WEIGHT LOSS TEA RECIPE
CLICK HERE
---
---
MEASURE YOUR MUFFIN TOP
Okay. So you've put on a little extra padding around the middle, but how do you know when it's too much? Sure there are complicated ways to calculate your body mass index (BMI) or waist-to-hip ratio, but research shows that by simply measuring your waistline you can gauge if you're putting your health at risk.

To find out, run a tape measure around your tummy at about bellybutton level. Don't hold in your stomach, breath normally, and don't synch the tape measure too tight.

A waist measuring 35 inches or more indicates an unhealthy amount of abdominal fat, and research has shown that 33 inches or more—no matter your weight—puts you at increased risk for colon cancer, diabetes, heart attack, and more. Daily, moderate-intensity exercise can help, so talk to your doctor about the best exercise program for you!

References: April 16, 2009. © 1998-2011 Mayo Foundation for Medical Education and Research (MFMER).