Philomena Papirnik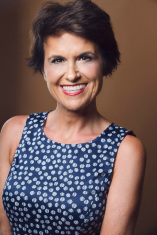 Photo Credit to Mike Levy
Philomena is a Certified Colon Hydrotherapist practicing in Manhattan for over ten years. Known for her gentle, compassionate nature and playful sense of humor, she views healing as a creative process that actively engages both practitioner and patient.
Philomena completed her training in
Ayurvedic Medicine
at the
Ayurvedic Institute
in Albuquerque, New Mexico, with renowned teacher Dr. Vasant Lad, passing into the Gurukula study program held in Puna, India. She has also studied Sound Healing with Jonathan Goldman and Mr. Kita, and Natural Healing through
The Living Food Lifestyle
at the
Ann Wigmore Foundation
.
Philomena began her professional commitment to the health and wellness field in New York City, eventually joining the staff of the prestigious
Olive Leaf Wholeness Center
. There, in addition to her regular caseload of clients, she facilitated the detoxification programs of recovering 9/11 uniformed service personnel.
Currently Philomena is studying American botanical herbs under the
Southwest School of Botanical Medicine
as well as an ongoing program of
CranioSacral Therapy
with
The Upledger Institute.

Her favorite past-time is the study of Tai-Chi.
---
---
Diane Pulzello R. N.
Diane has over 25 years experience in holistic healthcare as a Colon Physiotherapist and registered nurse. She is one of Philomena's colonic hydrotherapy teachers and has collaborated with Philomena in her practice for the past five years.

Diane studied with colon hydrotherapy pioneers and physiotherapists Dr. Harold Riley and Dorothy Riley who from 1935 to 1965 ran a world renowned Health Spa in Rockefeller Center. Dr. Riley was also a Chiropractor and Naturopath, and a long-time collaborator of Edgar Cayce, a world renowned Psychic and medical intuitive. The Riley's Center was the originating center for Colonic Irrigation in NYC and much of the rest of the Country; the place where it all started and the technique for colon hydrotherapy was perfected.
---