Keep Immune System Running During the Cold Season
Colder weather generally signals the upcoming cold and flu season, but did you know that it's not the cold weather that makes you susceptible? The viruses that make us feel so gross this time of year enjoy the heat so are actually a result of the much closer quarters we share with everyone while we try not to go outside! Keep your immune system ready and your body healthy by following these tips for the season.
Wash your hands! Just like your mom used to say, washing your hands frequently, and especially before meals, is one of the best ways to make sure you'll stay healthy.
Get your flu shots! Immunizing yourself against the flu will not only keep you happy and healthy throughout the season, it will also help prevent the spread of the viruses to others.
Get enough sleep! Healthy sleeping habits lead to a healthy immune system. If you are avoiding a good night's rest, you may be putting yourself at risk for a nasty cold.
Keep exercising! Maintaining healthy habits will keep your body in shape to fight off the cold and flu viruses of the season.
Eat right! Make sure that your body has all the help it can get in the form of proper nutrition. Maintain your intake of essential vitamins and minerals, and limit your intake of sugars.
Smoking and drinking won't help. Both nicotine and alcohol disrupt sleep and health habits alike, which make them enemies of the season.
Look into the benefits of a Colonic! When the body encounters allergies or germs, it wants to get rid of these toxins by producing body fluids; hence the sneezing, watery eyes and noses during allergy season. The colon plays a role in throwing out toxins but if it is backed up, symptoms can intensify and affect the rest of body.
---
5 Ways to Attack Allergies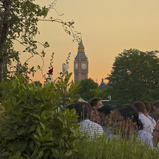 Ever looking forward to the sunny season ahead only to be run down by those obnoxious allergies? The good news is there are ways to avoid those itchy, runny noses and naturals ways to turn them around if the season's pollens get the best of you.


Control Your Environment
Pay extra attention to closing windows and doors in the mornings when most plants and flowers tend to pollinate.

Keep Clean
We all know that nose hairs trap debris and dust particles from invading our bodies but we forget that the hair on our head is a trap as well! Washing your hair before hitting the pillow eliminates air-born pollens from spreading to your eyes and nose.

Buy a Humidifier
Breathing in moist air helps with congestion. If you have the sniffles, putting a humidifier in the rooms that you occupy the most may help with the irritation.

Drink Up!
Water is always important but upping your water intake during allergy season will help thin the mucous and increase drainage.

Get a Colonic
When the body encounters allergies it wants to get rid of the toxins by and it does this by producing body fluids; hence the sneezing, watery eyes and noses during allergy season. The colon plays a role in throwing out toxins but if it is backed up allergy symptoms can intensify and affect the rest of body.


---
_

5 New Year Health Tips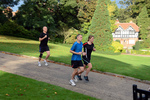 _
Don't let the excesses and stresses of the season make you sick! Follow these good-sense strategies for staying in optimal health.
1.
Be Cheerful.
In other words, don't sweat the small stuff—or your annoying in-laws. By consciously looking at the bright side you will decrease your stress levels and avoid unwanted conflict.
2.
Eat Two Fish Servings Per Week.
Evidence is strong that fish oils found in salmon, mackerel, and herring help reduce your risk of high blood pressure and even cancer.
3.
Keep Sugar and Caffeine to a Minimum.
I know, I know. This one's hard what with all the sweets and peppermint lattes around. But decreasing your sugar intake will actually help increase your energy. And too much Caffeine? It'll just add to your shopping rage.
4.
Don't Think Diet, Think Good Choices.
For example, try eating an extra helping of vegetables before that holiday party, so you won't be tempted to gorge on junk.
5.
Walk More!
Studies suggest that simply by walking more, we can lose weight and lower blood pressure. Try wearing a pedometer. It'll encourage you to go that extra mile!
---
---
NATURAL SUNSCREENS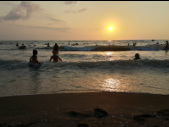 ---
---
SEASONAL TIPS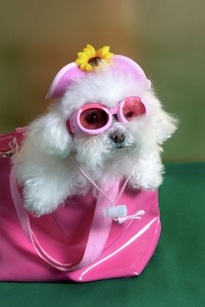 Don't let seasonal sniffles get you down!As spring gets into full swing, many of us will find ourselves suffering from the sneezing, wheezing, runny nose, and itchy eyes that accompany warming weather and rising pollen counts. But before you seek relief from harsh over-the-counter or prescription medications, prepare ahead with a PURE Colonic ! A clean colon-clear of the excess mucous associated with seasonal allergies-encourages the colonization of beneficial microflora, which strengthens immunity! Mucous forms in response to all kinds of irritants, so there are also some foods you should consider cutting back on (or eliminate altogether) during this time, such as wheat gluten, meats, and dairy products. Probiotic supplements (such as Culturelle) go a long way in helping your internal microflora garden grow.
Here are some helpful hints to help you take control:
Add a few drops of lavender oil to a pot of boiling water and breath in the relief!
Shower and wash your hair before going to bed.
Run the air conditioner and invest in a HEPA (high-efficiency particulate air) filter.
Adjust your diet. Mouth itch when you eat apples and pears? You may have a tree-pollen allergy.
Try acupuncture. A handful of studies suggest it's effective in reducing allergy symptoms.
---