BLOG: 'All about Coconut Oil'. Read here

---
BOO! JACK-O-LANTERNS ARE GOOD FOR YOU!

Ordinary pumpkins. We've all used them to carve jack-o-lanterns at Halloween and as beautiful autumn embellishments, but they are oh-so-much more than that. Did you know that pumpkin is actually a fruit and not a vegetable? It's true. What's more, it's of such high nutritional value that it can be considered a "health food." Pumpkin is a wonderful source of Vitamin A in the form of beta-carotene, the same cancer-fighting vitamin found in carrots. The Vitamin A in one-half cup of canned pumpkin represents 350 percent of the Vitamin A you need each day.

Pumpkin is also high in Vitamin C, which is a terrific infection fighter. Even more, and this is my favorite part, pumpkin in high in the dietary fiber I'm always encouraging you to consume more of. About 40 calories per 1 cup serving; it's a healthy seasonal side dish that will help support proper digestion and elimination. And don't throw out those seeds! Equally as healthy, a 1-cup serving of whole, roasted pumpkin seeds provides about 7.7 grams of dietary fiber, according to the USDA National Nutrient Database. Satisfyingly crunchy, roasted pumpkin seeds are the perfect trick for avoiding those sugary Halloween treats. Get it?

Resources: Adapted from various sources including The Ohio State University's Ohio Squash and Pumpkin fact sheet.

---
---
HEALTHY LUNCHBOX SOLUTIONS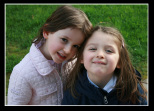 Give kids the get-up-and-go they need to make it through the day with a vitamin-packed, whole-foods lunch. Research shows that only one in 10 school lunch boxes contains food that meets nutritional guidelines for children. When you fortify your children with healthy food at school, they will be more likely to retain the lessons they learn (that goes for adults too!). Fresh fruits and vegetables provide color and crunch while delivering the beneficial nutrients they need. Plus, things like veggie wraps, fruit smoothies, and bean dips are fun to eat. So, give your kids something to look forward to at lunchtime with these suggestions-provided by
RealFoodMoms.com
- that your kiddos won't trade away!
•
Veggie Delight:
Hummus, avocado, tomato slices, sprouts and shredded jack cheese with optional honey or Dijon mustard in a whole grain pita pocket or wrap.
•
Yogurt Fruit Cup:
1 cup of plain Greek yogurt (or half yogurt, half cottage cheese), mixed with ½-3/4 cup fruit (blueberries, sliced strawberries, bananas), ¼ cup granola and 1 tablespoon agave
•
Mexican Salad:
Lettuce, tomatoes, sliced avocado, chopped olives, salsa, shredded jack cheese, re-fried beans (such as Amy's vegetarian re-fried beans) rolled into a sprouted corn tortilla (this one's messy, but worth it!)
Resources:
Physorg.com
Realfoodmoms.com
---
---
FIBER
Fiber Sops up Fat
It's true!
If you combine high-fiber foods with high-fat foods you will decrease the absorption of fat and absorb fewer calories!
Some sneaky ways to boost your daily fiber:
Leave the peels on your apples and potatoes

Snack on dried fruits, such as apricots, raisins, and prunes

Learn to love hummus, a chickpea dip that's nutritious and fiber-rich

Steam kale, broccoli, or cabbage.

Double or triple the amount of vegetables you eat and halve the amount of meat.