COMBAT STRESS

_
COMBAT SEASONAL STRESS WITH
"STEP BACK AND REPULSE THE MONKEY "
Step 1: Extend the left leg forward, resting on your heel and place your weight on the right leg. Reach your left arm forward and flex your right arm so that the right fist is below the left elbow.
Step 2: Turn 90 degrees to the right by relaxing your hips. Drop your right arm and circle it up to chest height. Extend your left arm out (both arms now look like wings).
Step 3: Turn to the right about 45 degrees, bend the right elbow so the hand is level with the ear. Turn your left hand palm-side up.
Step 4: Step back with your left foot, toes first. Then lock your left knee and release the left hip so your weight is now on this leg.
Step 5: Turn your torso forward (about 45 degrees) and extend your right arm out. Drop your left hand to hip level with the palm facing up. Right foot rests lightly on the heel.
*Portions of this article were extracted from Tai Chi & Pain-Free, an article written by Andrea Boyarsky and published in the Staten Island Advance (August 20, 2007)
---
---
SELF-HELP FOR PTSD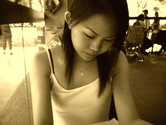 Post-traumatic stress disorder (PTSD) doesn't just affect soldiers, researchers say. It is a condition also identified in people who have been exposed to situations that involve the threat of serious injury or death, like car accidents, natural catastrophes, or even terrorist attack. University of Michigan researchers say that exposure to such events can actually trigger genetic changes that can actually alter the body's immune system. And in my extensive work with 9/11 first responders, I've seen physical proof of it.
Studies show the use of antioxidants such as vitamin E and to some extent vitamin C have been found to improve healthy cell activity. But supplements alone can't combat the debilitating symptoms of PTSD. Eating better, getting more rest, and regular cleansing are just some of the things I recommend during my individual client consultations.
Some other positive ways of coping include:
• Learn about trauma and PTSD
• Join a PTSD support group
• Practice relaxation techniques
• Confide in a person you trust
• Spend time with positive people
• Avoid alcohol and drugs
Resources:
Post-traumatic Stress Can Alter Immune System
– EGP News Report; Copyright © 2011 Eastern Group Publications, Inc.
Treatment of Immune Dysfunction from PTSD
by Dan Kenner, OMD, Ph.D.
Post-traumatic Stress Disorder
, an article by Melinda Smith, M.A., and Jeanne Segal, Ph.D., on HELPGUIDE.org
---
---
GOOD GRIEF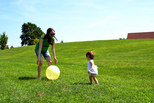 Grief—or the psychological reaction to loss—is actually a normal, natural state of being. But if left unexpressed, sorrow can manifest in unhealthy conditions including insomnia, loss of appetite, and anxiousness. Many Chinese medicine and holistic health practitioners believe that repressing aguish can even lead to more serious illnesses, so it is important to exercise and eat right during this vulnerable time in your life.
"Your grief depletes your supply of several vitamins," warns Dr. James F. Hubbard, Associate Professor of Psychology at UNC-Pembroke, and suggests including "a good supply of fruits and vegetables to replace your lost vitamin C." In his
30-day Program to Better Health
, Tom Monte suggests vitamin E supplements in the amount of 200 mg per day. But perhaps my favorite advice of all comes from Russell Friedman, author of The Grief Recovery Handbook, who suggests "heading to your emotional health food store for a healthy dose of vitamin H," for hugs of course!
Resources:
http://grief.net/Media/please_pass_the_vitamin_h.htm
http://tommonte.com/articles/boostyourimmune.html
http://www.positive-life.org/griefrecovery
---
---
WHEN THE MOOD STRIKES...MOVE!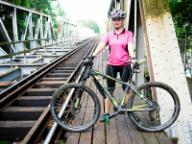 Mood-specific activities to feel happier, more balanced, and motivated for life:
Stressed out or anxious?

30 to 60 minutes of mood-enhancing yoga
Fatigued or lethargic?
20 minutes of power walking or vigorous bike riding
Unfocussed or ill-at-ease?
Participate in sports that focus your attention, such as tennis or racquetball.
Sad or melancholy?
Steady, consistent exercise, like hiking or stair climbing
Unmotivated or sleepy
?
Moderate weight lifting increases metabolism and boosts your mood.
Reference:
Exercises for Every Mood
by Nicole Darcey Straff (
Natural Society,
May 1, 2011)
---